It is known to many that energy is the prime mover to economic growth. With truth to such knowledge, it is important for a nation to pay more attention to proficient use of energy sources. The Royal Thai Government prioritizes a mission on leading Thailand to a sustainable economic growth to reduce social differences and achieve better quality life for the Thai people.
After doing years of thorough planning for an alternative energy source, the Thai government finally approved a 15-year plan of exploring substitute energy sources to cope with the ever-increasing oil prices in the coming future. The approval took place last January 2009 with the plan scheduled for year 2008 to 2022. A working group was then appointed to work out an action plan to be carried out under the direction of the National Energy Policy Committee.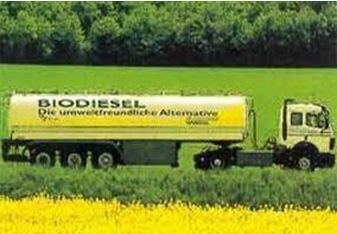 To give importance to the energy policy, Prime Minister Abhisit Vejjajiva stated that the government will impart support for the promotion of the use of alternative energy source. The private sector had their eyes on the use of ethanol and biodiesel, which are known to be environment-friendly fuels. This convinced the private sector to put more investment on the production of such sources.
Since Thailand is rich in agricultural resources, they plan to make use of the raw materials available in producing bio-based energy. These include oil palm, sugar cane and tapioca. With the development of alternative energy sources, the country will gradually become less dependent on petroleum based energy sources, which will allow increase in energy stability and establish more sustainable energy sources. The use of alternative energy was elevated as a national agenda by boosting the production and utilization of alternative energy. These include bio-fuel, biogas, and bio-mass such as gasohol and bio-diesel.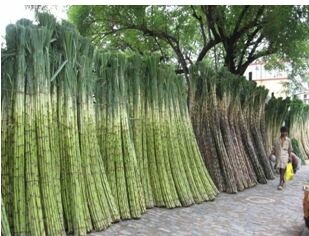 Apparently, a new plan was announced by the Thai government. The 15-year plan (2008-2022) was replaced by a 10-year plan (2012-2021) because of the failure of the short-term targets, specifically in the ethanol consumption. The bio-diesel consumption target was modified up from 4.5 million liters/day to 5.97 million liters/day by year 2021. The current production capacity is reported to be at 1.62 million liters/day. The ethanol consumption target of 9.0 million liters/day remains as is with the new plan but became a challenge because of its current consumption at 1.1 million liters/day.   
To learn more about the different aspects of Thailand. A small group tour by asiaquesttours.com.au can give you the perfect opportunity to see how good Thailand is faring when it comes to tourism as well as green technology. In between your tour, you can have a chance to know more about the country's culture, economy, politics and many more. And you might even find the time to mingle with the locals and some friendly politicians to understand more about Thailand's new energy plan.